The Illinois Green Business Association helps small businesses increase their profitability through smart and innovative sustainability practices.
As sustainable innovation in business operations has moved to the forefront of the world's most successful businesses, the Illinois Green Business Association (IGBA) is positioned to assist businesses in realizing the same benefits as their larger counterparts. A 501(c)(3) nonprofit organization, IGBA is committed to leveraging its resources to assist small businesses in reaching their sustainability goals, while creating a greener economy.
The Illinois Green Business Association (IGBA) is a 501(c)(3) non-profit organization that helps businesses integrate green practices through education and engagement, causing a business to find profitability in sustainability.
Our vision is that a sustainable business culture is the standard practice of economic activity. Companies, communities, and consumers will thrive through healthy, mutually beneficial relationships that are diverse, resilient, and balanced.
Get started today by applying
to become a green business.
History of IGBA
The Illinois Green Business Association (IGBA) originally started as a student organization at the University of Illinois at Urbana-Champaign YMCA. In 2007, four environmentally aware students founded C.O.R.E.—Community Organized Recycling Efforts—focusing on improving access to recycling services for multi-family housing units in Champaign. Through powerful engagement initiatives and relationship-building across the state and nation, this student initiative quickly evolved into a small- to-medium-sized business green business education and certification program for the State of Illinois and was incorporated as a 501(c)(3) nonprofit in 2008.
Don Shlorff
President
Don is a recently retired bank operations officer having held titles including CIO, CFO and Executive Vice President at three banks in the Illinois market. Don brings strong organizational and business development skills including strategic development, process management development and expertise in facilities management to the IGBA. His career has allowed him to develop practical knowledge in areas such as sustainability practices, contract management, corporate project management, information security, business continuity planning and fraud management. Don has been involved in a number of bank related organizations including the Federal Reserve Central Illinois Advisory Group and served as a faculty member for the Illinois Bankers School and the Illinois Bankers Operations School. He has also served as a Board member of Firstech, the East Central Illinois Workforce Development Commission and the Project Impact Committee for the City of Urbana. Don is a past President of the Champaign-Urbana Chapter of the American Institute of Banking and was the Board Chair for the Illini Prairie Chapter of the American Red Cross. Don also was a part-time faculty member of Parkland College where he taught two courses in banking law for the AIB for 8 years. Don lives outside of Philo with his wife Mary and enjoys hiking, photography, gardening, and travel.
Mike Royse
Vice President
Currently, Mike Royse is an entrepreneur, investor. In, the past. Mr. Royse worked as a management consultant and/or advocate with communities in land use, urban development, food systems, transportation, renewable energy, community health, and k-12 education reform. The main goal of Mr. Royse's work: to transform communities along sustainable lines to produce a vital progressive and entrepreneurial culture that is supported by affordable systems and an accessible economy.
Mr. Royse's strengths are in his business acumen, leadership capabilities, and ability to understand and diagnose problems and opportunities across technical, organizational, and financial systems.
From 2005 to 2013, Mr. Royse was a founding principal and President of One Main Development, LLC and One Main Management, LLC. In his role, Mr. Royse worked closely with city leaders and partners to ensure the success of each project and the continued growth of One Main Development. He led the team of professionals at One Main Development, providing strategic direction and support to all areas of the company. One Main Management was created to self-manage assets at a higher level of service exclusively for One Main Holdings. For One Main Development's many partners in community transformation, Mr. Royse provided leadership with the goal of inspiring out-of-the-box thinking and tearing down perceptive barriers to execution. Creative approaches to design, planning, financing, sustainable performance, and new ways of having fun are a few focus examples.
In 2009, Mr. Royse began a partnership in public engagement with the University of Illinois Office for Public Engagement and Office for Sustainability resulting in the Center for Community Adaptation. The partnership produced assistance to the Village of Rantoul resulting in the Economic Reuse Plan for Chanute. The plan is in current pursuit.
Mr. Royse has done extensive work in community development and advancement. Mr. Royse assisted in founding the Illinois Green Business Association. Mr. Royse was founding Board Chair for IGBA in 2009, and currently serves as Vice President.
Rebecca McBride
Board Member
Rebecca McBride is currently the CEO and Founder of 4 Osprey, a nonprofit organization committed to sustainability and social justice. Prior to this, she served as the Senior Associate Director of Krannert Center for the Performing Arts and an Assistant Professor of Theatre for nearly 25 years, retiring in 2016. Rebecca brings extensive marketing, fundraising, and public relation skills to the organization. Since earning her MBA and BS degrees from the University of Illinois, she has been committed to applying her leadership, management, and strategic planning skills to the nonprofit arena. During her 20-year tenure at Krannert Center, Rebecca was recognized for her leading role in developing groundbreaking public engagement and marketing initiatives, designing innovative organizational structures and management systems, developing the Center's capacity to support new work, and advancing the Center's efforts toward sustainability. At 4 Osprey, Rebecca has created several initiatives at the intersection of sustainability and social justice, including Champaign-Urbana City Farms' initiative, the Mobile Market, a full-sized bus that distributes fresh, locally grown produce, free of charge, to individuals in underserved neighborhoods. Rebecca has been active over the years in a variety of community and campus initiatives including the Eastern Illinois Foodbank, 40 North, Campustown 2000, Community Foundation of East Central Illinois, and the Environmental Council, among others.
Cassie Carroll
Co-FOUNDER
As a co-founder of the Illinois Green Business Association, she oversees the overall organizational operations, partnership development, fundraising and grant management, outreach, program development and more. She also serves as the Marketing and Outreach Program Director at the Smart Energy Design Assistance Center (SEDAC) at the University of Illinois at Urbana-Champaign. In this role, she directs outreach, marketing and client recruitment efforts, helping customers move towards a more energy efficient future. She also leads the Green Business Engagement National Network (GBENN), a consortium of green business programs across the US.
Locally, Cassie currently serves on the University YMCA Board of Trustees, the Champaign West Rotary Board of Directors, Ecofluent Board of Directors, and serves as a mentor for new community-based organizations at the Community Foundation of East Central Illinois. She is passionate about making a difference in her local community. Cassie is also a Champaign County Master Gardener and enjoys growing local, organic foods in her own garden in Champaign and hiking around Illinois.
Anthony Santarelli
Co-FOUNDER
Anthony Santarelli is co-founder of the Illinois Green Business Association. He works with the IGBA Board of Directors and partners to manage and operate green business programs and assist businesses and communities with their sustainability goals. Anthony also coordinates the development of the certification standards with staff and technical advisors. In his previous role of developing the IGBA Small Business Instant Rebate programs, he led the sales, growth, and relationship management with utility partners and sub-contractors. In his current role as a Business Development Specialist at the Smart Energy Design Assistance Center (SEDAC) at the University of Illinois at Urbana-Champaign, he develops collaborative relationships with communities and organizations to identify funding opportunities for sustainability initiatives.
Anthony also serves as the Director of Development for the Chicago Sustainability Task Force and is a member of the Illinois Clean Jobs Coalition and advocates for equitable environmental policies. He spends his spare time riding his bicycle around Urbana, making music with friends, and taking nature trips. He also enjoys volunteering with a local community radio station.
The Illinois Green Business Association facilitates relationships among green business leaders, universities, governmental organizations, and nonprofits across the nation to share best practices and advance the national effort towards sustainability. IGBA also elevates awareness of your company's accomplishments around sustainability, providing independent third-party credibility to your sustainability story.
We work to bridge the gap by administering programs that bring businesses and local government to the table to collaborate on sustainable solutions. These interactions can inform local governments on the challenges businesses face as well as educating businesses on the larger goals for the community. Contact us to learn how we can support your community and sustainability efforts.
IGBA formerly served as a program implementer for various energy efficiency rebate programs offered by Illinois utility companies by connecting small businesses to rebate opportunities to achieve energy cost savings. In addition to furthering our mission to help businesses incorporate greener practices, this work grew fruitful relationships with partners from the energy efficiency and green economy sectors. Through administering these programs, IGBA was able to work at the intersection of utility companies, contractors, suppliers, chambers of commerce, and media outlets with the result of increasing energy efficiency in Illinois and even more businesses saving money on their energy and water bills.
Partnerships are essential to the success of the IGBA and its programs. By working together, we can unlock more opportunities for businesses to go green.
IGBA has partnered with SEDAC to run the Illinois Green Business Program and provide businesses with high quality technical assistance and assessments that drive environmental and economic savings. We also collaborate with SEDAC to grow green business initiatives nationally, developing metrics and data collection systems that benefit program coordinators and businesses alike. SEDAC is an applied research program at the University of Illinois at Urbana-Champaign and a public private partnership with 360 Energy Group in Chicago.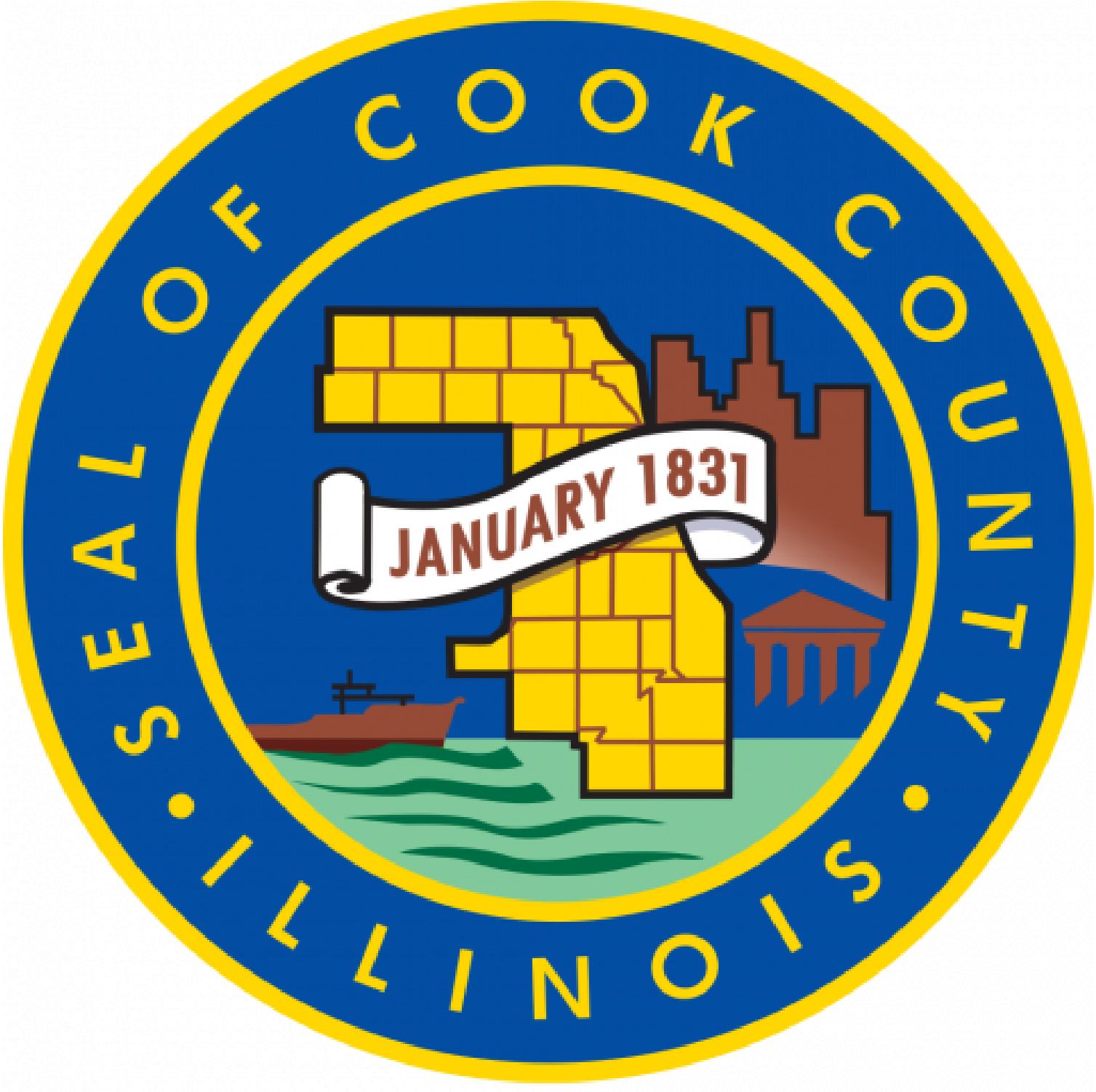 IGBA and SEDAC are collaborating with Cook County's Businesses Reducing Impact on The Environment (BRITE) Program to develop sector checklists and metrics and assist with overall program design to help businesses reduce pollution and waste in Cook County. The free program helps businesses reduce their environmental impact, create a healthier environment for their employees, customers, and community by offering on-site assessments to reduce pollution.
IGBA maintains the Illinois license for GreenBizTracker, a web-based platform designed to facilitate the operation of Green Business certification programs with robust reporting capabilities. Run by Environmental Innovations and the California Green Business Network, this easy-to-use framework provides the tools needed to help businesses adopt environmentally preferable practices and contribute towards their overall sustainability goals. Using GreenBizTracker helps increase efficiency in program operation, transparency in environmental actions, and enables all businesses in Illinois to identify practices that can help them reduce environmental and economic impact.

In partnership with greenUP! in Reno, Nevada, IGBA leads the Green Business Engagement National Network (GBENN), a consortium of unique local, state-wide, and national green business programs from across the United States. Our mission is to facilitate sharing and relationship-building among green and/or sustainable business engagement programs across the U.S. to advance the national interests of such locally focused approaches and spread effective practices. Leading this network provides IGBA the opportunity to bring the best programs and sustainability strategies to Illinois and offer an opportunity for Illinois businesses to contribute to national small business sustainability impacts.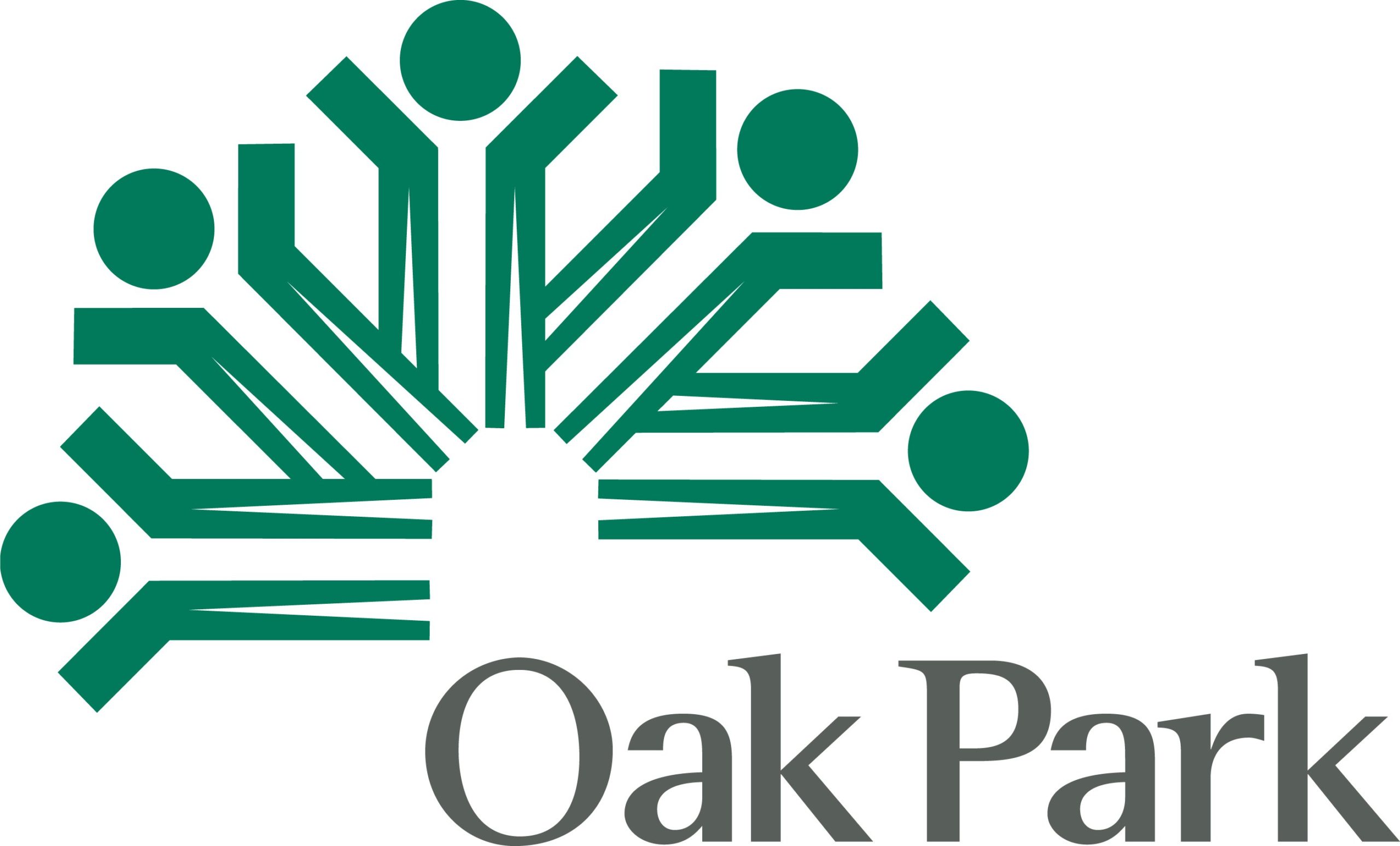 IGBA and SEDAC have partnered with the Village of Oak Park to offer our Green Business Baseline program to businesses across the Village. With a pilot program serving 20 businesses, we look forward to creating a sustainable and attainable green business program that aligns with the Village's Climate Ready Oak Park plan.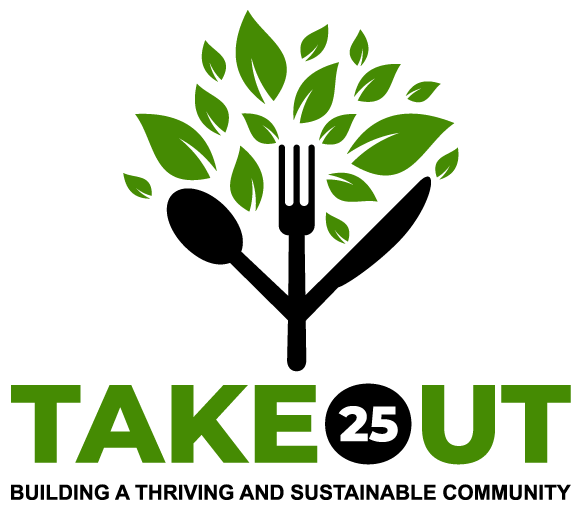 IGBA and SEDAC are collaborating with Takeout 25, an organization formed in response to the COVID-19 pandemic to boost the takeout economy in the region to help maintain a thriving local restaurant economy. With a focus on sustainability, we are collaborating to create Illinois' first green dining district in the region, with a hope that other communities across Illinois will follow our lead.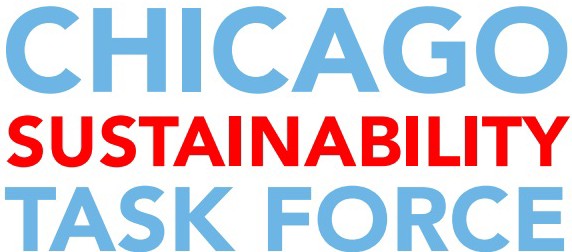 The Chicago Sustainability Task Force (CSTF) is a group of large facility operators, event organizers, and their stakeholders taking action to improve operational sustainability and environmental awareness in Chicago. The group's mission has two main pillars: improve Chicago's image and environmental initiatives and identify tactics for near-term successes and develop a consistent strategy for broader, long-term achievement. IGBA is collaborating with CSTF to accelerate the group's mission and serve as a fiscal agent for their activities.